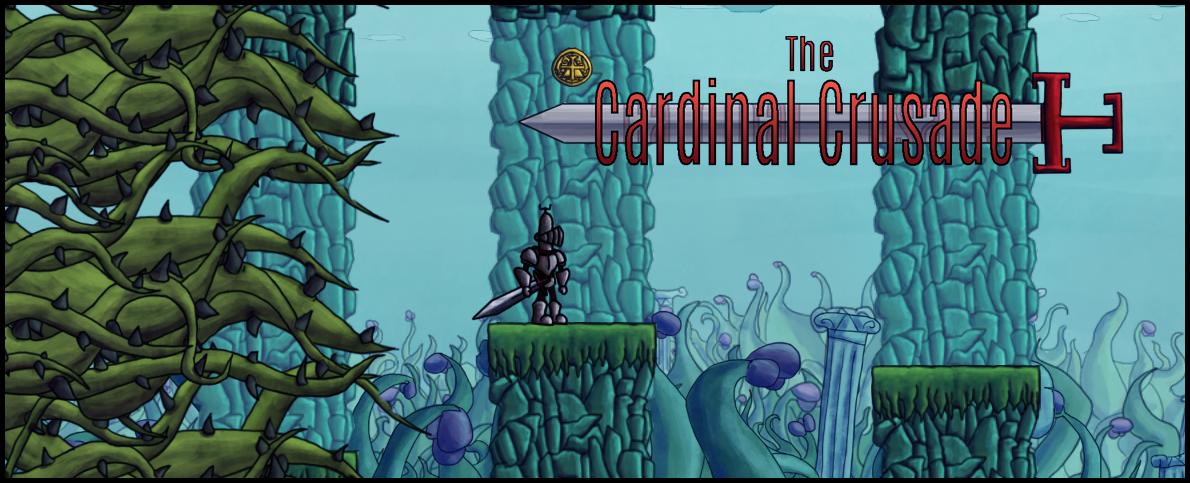 The Cardinal Crusade

The Cardinal Crusade Is an expansive action platforming game with a heavy focus on fast, challenging gameplay aswell as exploration and secrets.

This version of the game is only a demo, consisting of the first world of the game. Feedback and thoughts on it, are even more so welcomed!

Over 75 levels!
Secret levels and alternative routes!
Hidden collectibles and Upgrades!
Unique artstyle!
Challenging and rewarding gameplay!

You are part of a crusade sailing towards a mysterious island in search for the fabled "Fountain of Ascension". An artifact which is said to give whomever drinks of it's waters the powers of godhood. You must explore the ruins of a collapsed civilization, battle twisted monstrosities and uncover the truth about the fountain and the people who created it.

The game has been in development for around 2 years. Since this isn´t a fulltime project it will probably be atleast a year more until the game is completed. We are hoping to launch on various PC platforms including Steam, Gamejolt and Itch.io

Spreading the word, playing the game, recording videos or donating money are all ways you can help this project. All help/ feedback is greatly appreciated but most of all we just want you to play and enjoy our game!

We are 3 people working on the game in our spare time.
Graphics artist and Game Designer - Anton Jonsson
Programmer - Nathan Auckett
Music and sound designer - Robert Harrison

https://twitter.com/NathanAuckett
Download
Click download now to get access to the following files:
The Cardinal Crusade Demo 1.0.0.7.exe
321 MB
Comments
Log in with itch.io to leave a comment.
For some reason the tongue and, cheek humor reminds me a bit of monty python. No? Just me? hahahaha.
Had a nice time playing... Died a few too many times on one level but overall... a good start of a crusade. :)